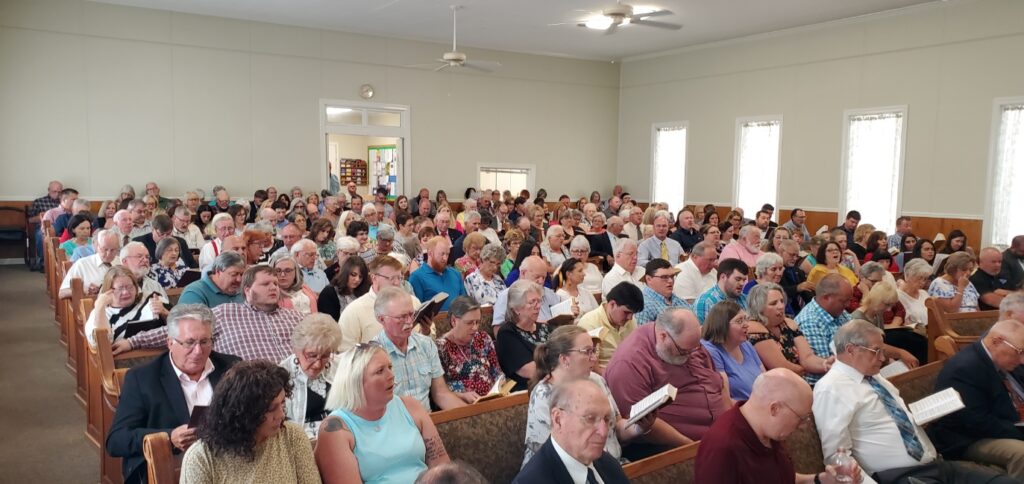 July 16, 2023 – Our annual Homecoming and Singing was such an encouraging and uplifting experience! We had a good crowd for our morning singing and worship service with 155 present. After enjoying a wonderful meal together, a great crowd assembled for the afternoon singing at 1:30. There were 260 present and over 40 song-leaders! It was a great day of fellowship and worship.
Below are the recordings of the songs from the afternoon singing service. You may listen to them here or download them and listen whenever you like. You may also watch the livestream of the singing on our YouTube channel or on our Facebook page. Thank you to everyone who participated and made this a great day of fellowship and a tremendous singing.
---
Note: "The New Song" was the first song led and there were a couple of issues with the recording. We recorded on two devices with different microphones on each. As a result, there are two versions of this song with different sound qualities. Both have been uploaded and you may choose which one you like best – or both!
---